If you happened to have lost your car keys or need a new spare car key, we can help. If you have lost your car key and are worried about having a new key made without your first pair in hands, worry no more, as our professionals have the proper methods to have a new car key made anyway.
If you are worried about someone having access to your vehicle and need your locks changes or a re-key, then we can easily do that and provide you with a new cut key.
We program all of your transponder keys, chip keys, smart keys, and remotes. When programming your transponder key, the key should be blank, but our professionals have methods to program it even if it isn't, ensuring the chip is in the proper placement so don't worry one bit about it.
Ignition Repair and Replacement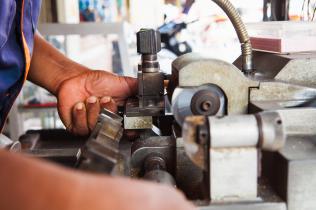 Are you driving around with an ignition that is giving you problems? There are many signs you need to have your ignition checked up and one of the biggest is when it is giving you a hard time receiving your key inside and out. Another sign is if you notice any unusual noises or weird scents coming out of your ignition.
If you notice any of these signs, wait no longer to call one of our professionals as it can be very dangerous to keep delaying it for you and who ever may be sitting in the automobile.
We can come and provide you with an affordable ignition change or repair in no time at all depending on your issue at hand.
Give us a call at 972-591-3794 to request a professional locksmith that can provide you any auto lock and keys service you need. We are open and provide our services 24 hours a day, even on all holidays.